In Building Mobile Coverage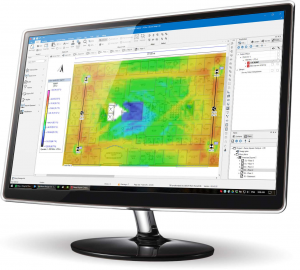 In Building Mobile Coverage or a distributed antenna system (DAS) is a group of antennas spatially separated and distributed over a given area to augment existing wireless services. Although useful in any circumstance where a single antenna is insufficient to provide the service levels expected, sophisticated commercial deployments typically take place in:
Medical facilities
Educational and industrial campuses
Hotels
Casinos
Airports
Tunnels
Subways
Office complexes
Shopping malls
Parking garages
In Building Mobile Coverage may also be deployed to provide extra network capacity in venues that are infrequently used but are subject to high demand such as stadiums, arenas, and auditoriums. A DAS system can be deployed either indoors or outdoors. It is a system of antennas typically deployed within an isolated area of a building or series of buildings, to increase mobile coverage within the area. When a DAS is used to provide wireless service as part of an outdoor application, natural or manmade factors are essential to consider during a full wireless signal distribution design. When a DAS is used to provide wireless service as part of an indoor application, architectural features and macro environmental impacts are essential to consider.
Professional Design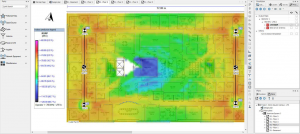 Total Antenna specialise in the design and installation of distributed antenna systems to provide in-building and wide area mobile coverage throughout larger facilities such as hotels, underground car parks, hospitals, commercial buildings, multistory office buildings, universities, mine sites, and more.
A DAS system can be built for any of the three Australian Mobile Network Operators, Telstra, Optus or Vodafone and depending on budget any combination of networks can be installed. Our systems operate independently of the Network Operator, meaning our team can fit out your building without lengthy approval times.
Total Antenna DAS systems provide high quality 3G and 4G coverage throughout buildings of any shape and size and can be completed in a matter of weeks.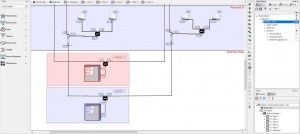 Causes of Weak In Building Mobile Coverage
Since the 1990s there has been an increasing focus of integrating sustainable practices into building design and construction. Defined within Leadership in Energy and Environmental Design (LEED), Energy Star®, and other programs are requirements and recommendations that encourage the reuse of existing buildings, which will often block effective RF transmission penetrations through the outer shell, throughout a floor, or between floors within the interior space of a building. A DAS is one means to enable wireless services for new building tenants.
NOTE: Methods to reduce or eliminate thermal radiation through windows are effective at reducing or blocking most types of wireless transmission since microwave and other RF frequency bands fall under the broader spectrum of thermal radiation.
The macro network is becoming less and less able to deliver ubiquitous service as the number of buildings or the height of buildings in a given area increases. Both obstructions and elevated noise levels demand higher levels of signals than can be generated by conventional macro cellular base stations.
How do I get In Building Mobile Coverage Installed
The first step is to contact our team. We will then ask a number of questions relating to the building's size and location, your coverage requirements and networks you are looking to have installed. We may also request a floor-plan of the building. From this information we will conduct a simple desk top survey of your location to determine the feasibility of the site. An on-site site survey may also be required to determine equipment location, cable runs and indoor and outdoor antenna locations. Once completed It typically takes less than a week to develop a preliminary design, and from this a quote can be generated for the installation.
All our installations comply with ANSI/BICSI 006-2020 and AS/NZS 3080:2013 Industry Standards.
Cel-Fi Solo Archives – Total Antenna